Radiant Skin Products, Organic Wrinkle Cream, Organic Body Oil
Stem Cell & Gooseberry Face Cream Wrinkle Annihilator
It is the only cream that embraces your skin with Fruit Stem Cells, Gooseberry, Calaguala extract, whole E complex, Antarticine, and exquisite oils. When you use it, you know. We relentlessly research new ingredients, herbs and oils. Free mister for first time buyers. Yes, you can love your skin. $30.00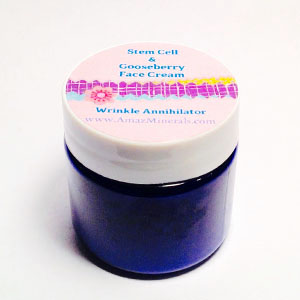 Mineral Moisture Flood Body, Face, Hands & Hair Oil
This all purpose body oil contains squalane, a pure extract from olives. Squalane has been used for decades to strengthen and beautify skin. We added plant based silica, coconut and sweet fennel. SHAKE WELL! Use to moisturize after a shower, to shave or for a romantic massage. If you have thin, frizzy or limp hair, spray it on your hands and rub through dry hair for body and shine. Don't like to wear stockings? Spray on legs and rub it in for a beautiful shine. Keep a bottle by the sink to moisturize hands. 90% food grade ingredients. 4 oz. $25.00.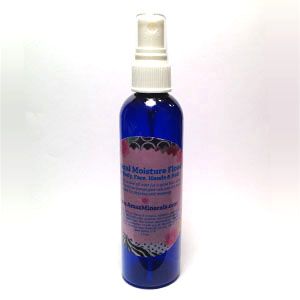 Intense Wrinkle Face Drops
Use it to believe it! We can hardly keep it stocked. For wrinkles and raw, dry skin. Apply over face cream. 100% pure Squalane, derived from olives. 1 oz. $16.00.